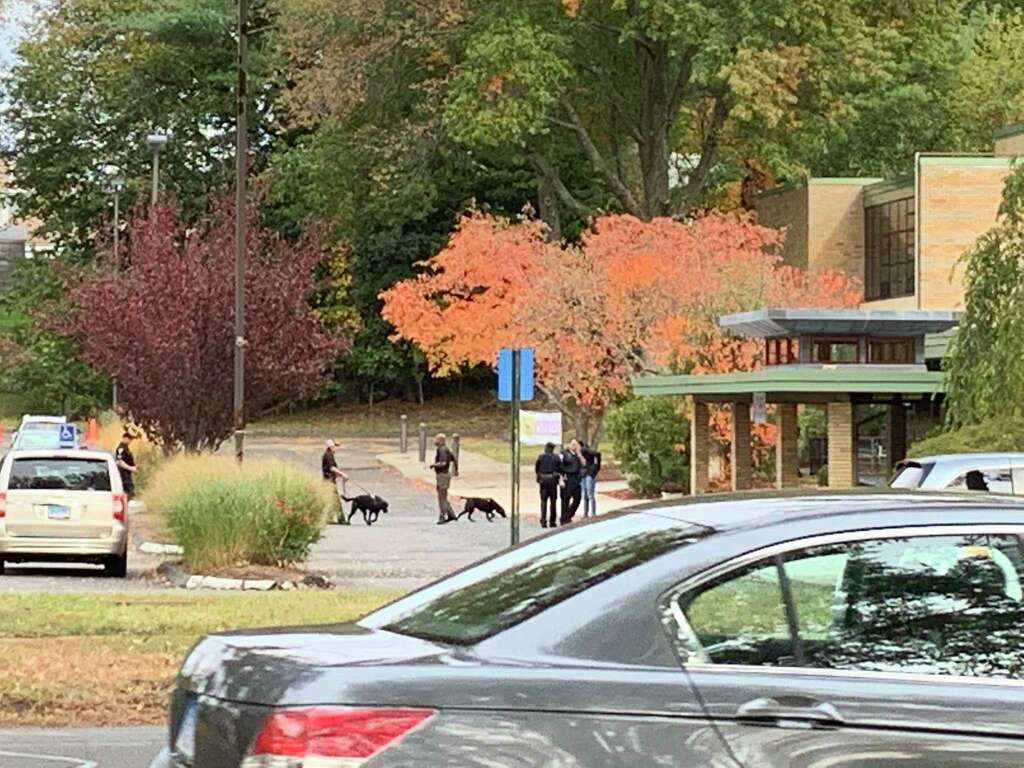 Bridgeport, CT - City police are on scene Friday afternoon at Congregation B'Nai Israel after the synagogue received a bomb threat.
The threat was called in shortly after 2 p.m. to the synagogue at 2710 Park Ave.
The state police bomb squad has been put on standby, police said.
The building was evacuated as police requested help from an explosive-sniffing dog.
An initial check revealed nothing out of the ordinary, but two police dogs arrived about 3:30 p.m. to help with the search effort.
A post on the synagogue's Facebook page said all students from the religious school and employees are safe and that children could be picked up there.
"This is a message to let you know that earlier this afternoon a bomb threat was called into our building," the post said. "We quickly evacuated the building and are working with Bridgeport Police and officials. All students and employees are safe. Children can be picked up at the synagogue. More information to follow."