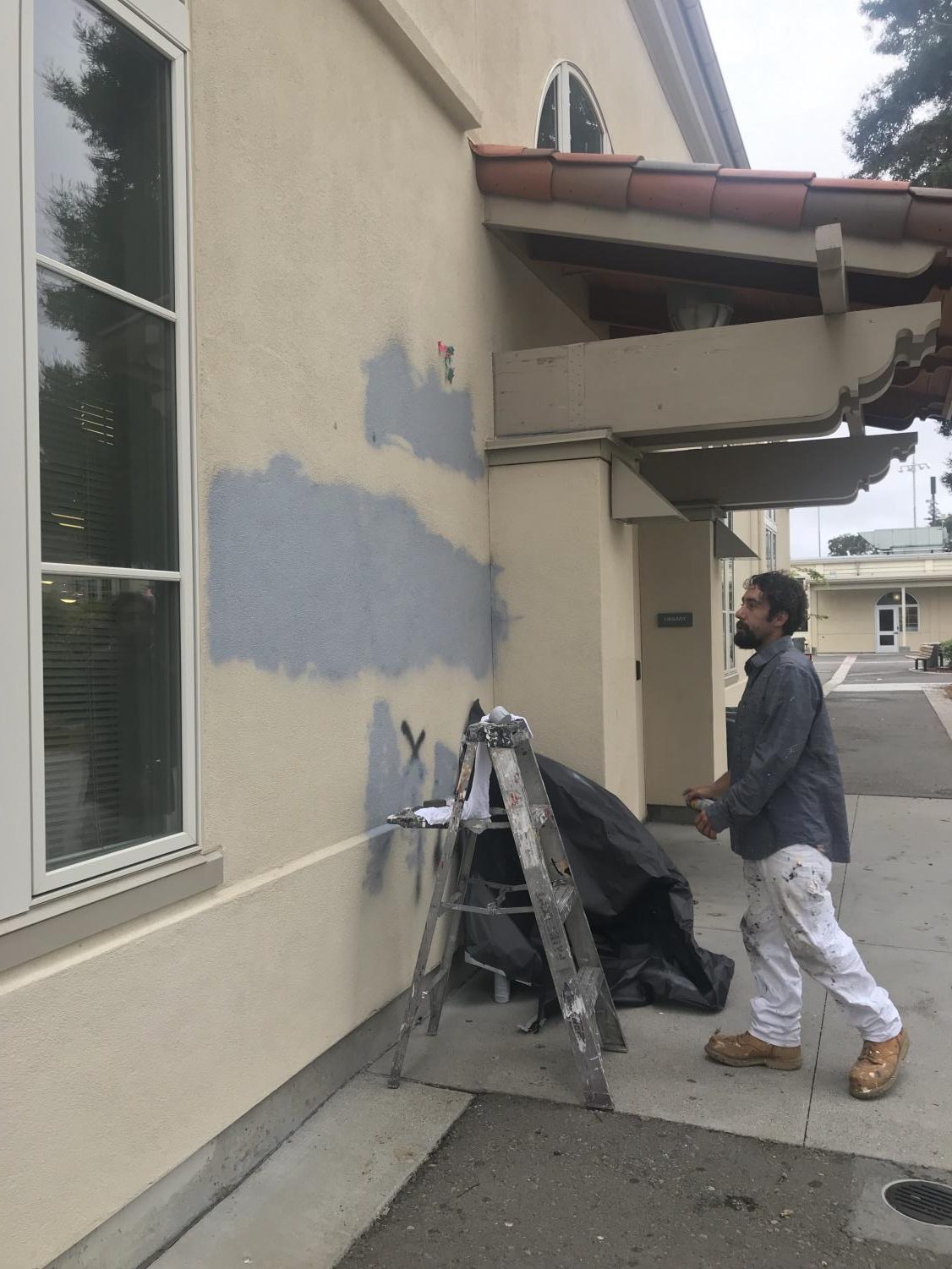 Twenty-year-old Logan Stone was taken into custody on Thursday afternoon after police received a warrant to search his home, the Burlingame Police Department said in a press release.
In an email to J., BPD Lt. Laura Terada said that "indicia of the crime was located" during the service of the search warrant but would not elaborate on what led police to Stone.
Charged with felony vandalism and hate crimes, Stone is being held in San Mateo County Jail. Police estimated the damage to the school at around $1,300. Vandalism with damage greater than $400 in California may be charged as a felony.
Stone's arrest follows what one school official called a "severe"
case of vandalism
discovered Sept. 5, on back-to-school night. Messages in black spray paint – in roughly a dozen places outside the school – bore anti-Semitic symbols and phrases, including swastikas, as well as racist and homophobic slurs. Maintenance workers worked quickly to cover up the graffiti before school began.
Terada said Stone is currently the only suspect identified by police.
The arrest followed an "extensive investigation" in collaboration with Burlingame High School, the San Mateo Union High School District, and the Anti-Defamation League, stated the press release, signed by Captain Robert Boll.