Source: BBC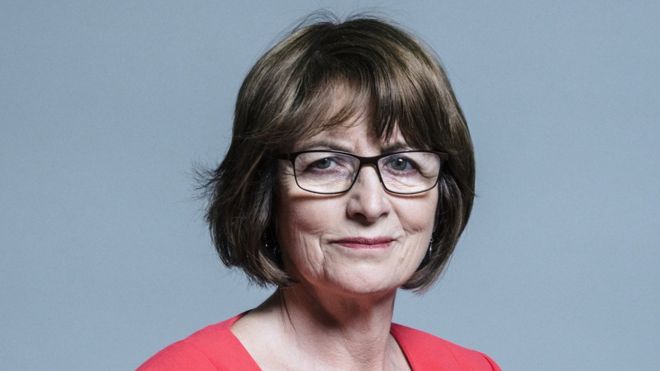 MP Dame Louise Ellman
MP Dame Louise Ellman has quit the Labour Party, saying Jeremy Corbyn is "not fit" to become prime minister.


The Liverpool Riverside MP said in a
letter
she had been "deeply troubled" by the "growth of antisemitism" in Labour in recent years.
Dame Louise, who is Jewish, has been a party member for 55 years but said she "can no longer advocate voting Labour when it risks Corbyn becoming PM".
Labour said it was taking "robust action" to root out antisemitism.
Dame Louise, who has been an MP since 1997, said antisemitism had become "mainstream" in Labour under Mr Corbyn's leadership.
"I believe that Jeremy Corbyn is not fit to serve as our prime minister," she said.
"With a looming general election and the possibility of him becoming prime minister, I feel I have to take a stand."
Dame Louise told Radio 4's Today programme that under Mr Corbyn the Labour Party had "become a very extreme and uncomfortable place, with no room for dissent".
"It's now come to a situation where the Equality and Human Rights Commission is conducting a statutory investigation into the Labour Party to establish whether it is intuitionally anti-Semitic," she said.
"This is extremely distressing, indeed I found it very traumatic, and I think it does mean that the Labour Party under Jeremy Corbyn is simply not fit."
It is only the second time the government-funded equality watchdog has investigated a political party, after ordering the far-right British National Party to rewrite its constitution in 2010.
I have made the truly agonising decision to leave the Labour Party after 55 years. I can no longer advocate voting Labour when it risks Corbyn becoming PM. I will continue to serve the people of Liverpool Riverside as I have had the honour to do since 1997.

pic.twitter.com/3BTzUacZvo

— Louise Ellman MP (@LouiseEllman) October 16, 2019
The MP said she now had "no political home" and stressed she had no intention of defecting to another political party, as other former Labour MPs had done, and hoped to be able to return to Labour under different leadership.
She described her decision as "truly agonising, as it has been for the thousands of other party members who have already left".