Source: Espace Manager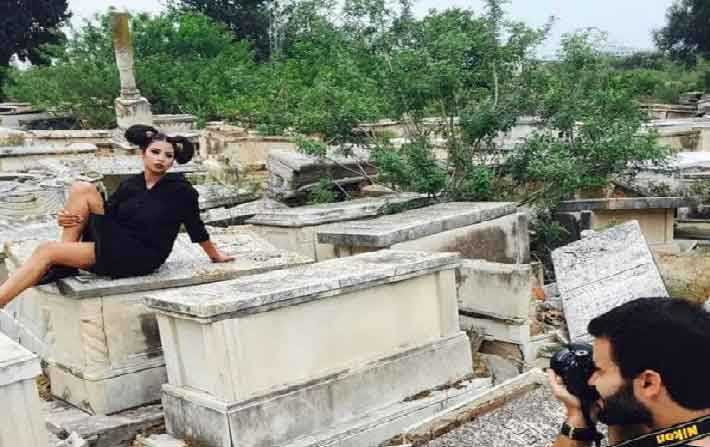 Tunis - The Jewish cemetery in Tunis has been vandalized, not physically but with disrespect to the dead and their families.
The reaction of Internet users allowed to denounce the very serious action of a photographer having taken photos of a model between the Jewish tombs.
The president of the Tunisian Minority Support Association Yamina Thabet has demand that the photographer apologize for this intolerable attack on the dignity of the dead and their families.