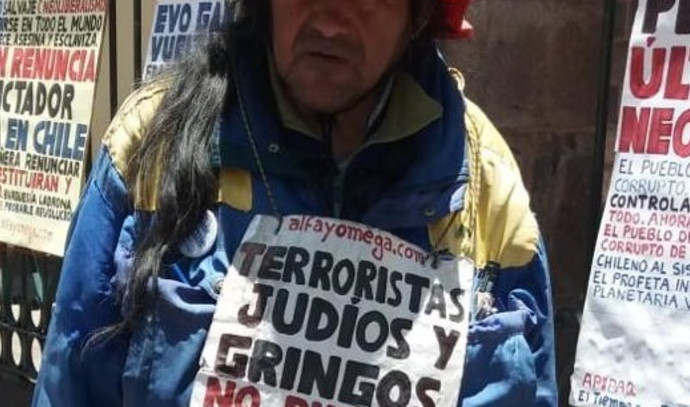 La-Paz - An emissary of the World Zionist Organization in Bolivia came across a man bearing a sign on him and on the wall next to him were hanging other signs with antisemitic expressions.The expressions reminiscent of what the Nazis said before coming to power.
On the sign that hangs on the antisemitic activist reads that "Zionist Jews, Israel, are stirring up internal politics all in one mix."
Yaakov Hagoel, Deputy Chairman of the World Zionist Organization said: "You don't have to harmed Jews physically or paint antisemitic graffiti on a synagogue. You just need one person with an antisemitic inscription that
remind
of what the Nazis said about Jews to create an incitement that could cause physical harm to the Jewish population.
This snowball has to be stopped, which begins with the words end
with the murder of Jews.
"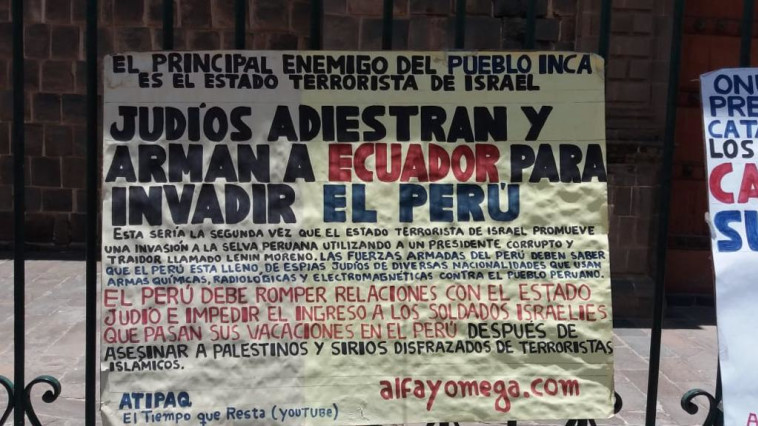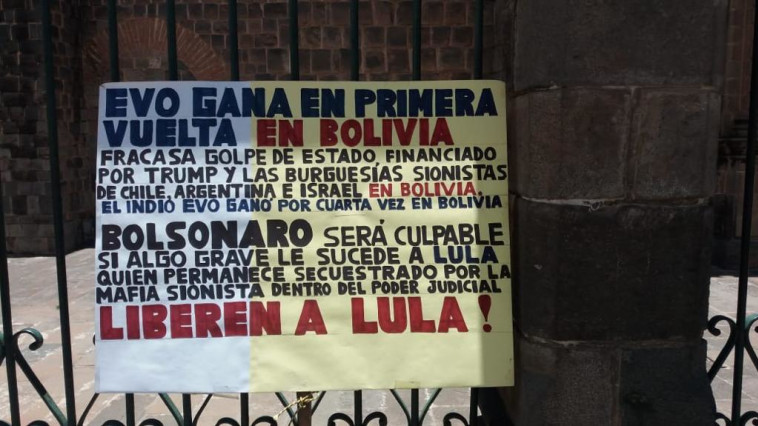 Credit: World Zionist Organization