Source: ejpress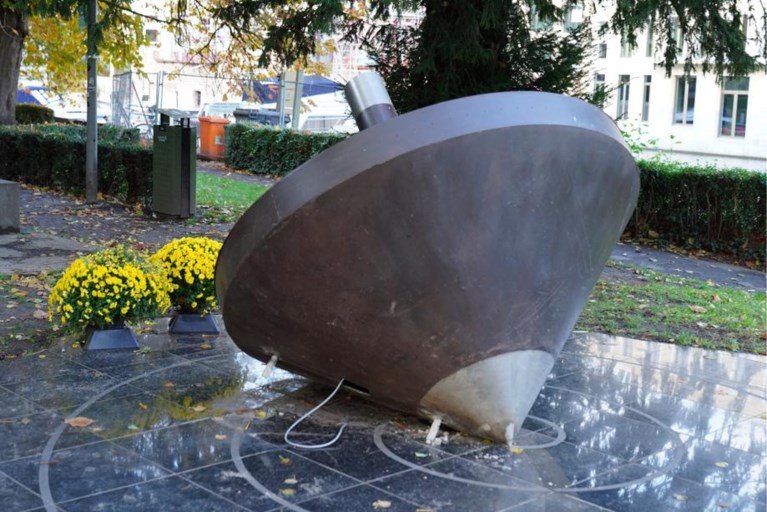 Ghent - A Holocaust memorial in the Belgian city of Ghent has been damaged for the fifth time on Monday. Unknown people unscrewed the bolts of the monument, a huge copper toll.
The fact that this happened less than 48 hours after the commemoration of Kristallnacht in the city suggests that it is not a banal vandalism but a conscious act of antisemitism. Kristallnacht or 'Night of Broken Glass'' on November 9, 1938, saw thousands of Jews arrested, attacked or killed by the Nazi in Germany. Synagogues were set on fire, stores were destroyed.
Ghent's mayor Mathias De Clercq, immediately took extra measures to protect the monument which is located in a park on the Lindenlei and recalls the deportation of 67 Jews from the city during WWII.