tag24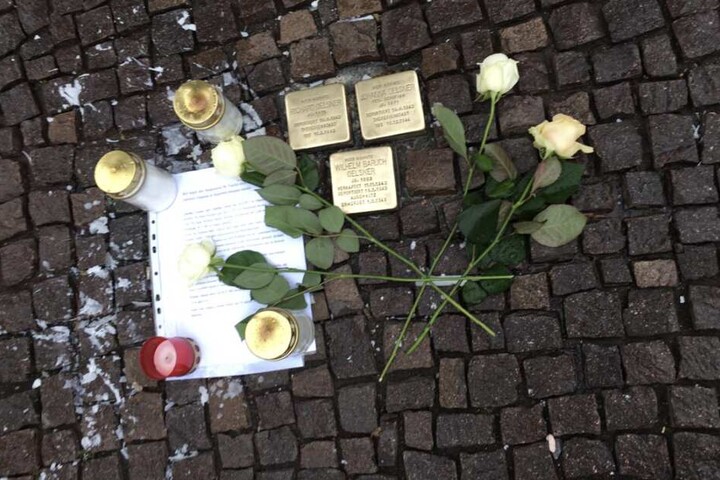 The next day, the residents rebuilt the memorial again.
Leipzig -
On Friday and Saturday stumbling blocks were stolen all over Leipzig, that commemorate the victims of the Kristallnacht on November 9, 1938.
The Leipzig SPD politician Benjamin Göhler revolted about it recently on Twitter. "Yesterday, we thought of the Oelsner family at the Lindenauer Markt in the corner of Demmeringstraße, who were persecuted, deported and murdered by the Nazis," writes the SPD man on his side. During and after the commemoration, incidents occurred.
"As passers-by have deliberately circled the candles and flowers or squeezed themselves in undignified by the commemoration, my evening had already gone," said Göhler horrified.
The following night, however, strangers went one step further and destroyed the memorial, knocking over candles and stealing the flowers.
(1/4) Gestern haben wir der Familie Oelsner am Lindenauer Markt Ecke Demmeringstraße gedacht, die von den Nazis verfolgt, deportiert und ermordet wurden. Während des Gedenkens und kurz danach kam es bereits zu kleineren Zwischenfällen.

pic.twitter.com/NiKGO9kArM

— Benjamin Göhler (@BCGoehler) November 9, 2019
Source: