Kiev
- The operator of the PravtUT Media Group, Ruslan Onishchenko published an antisemitic message on social networks.
Onishchenko published a photo with the caption "Death to the Jews 1488" (Смерти ЖЫДАМ 1488).
In the photo, he stuck his head into the fence with the Star of David that protects the cemetery. The photo was published on the night of November 8, but by the morning it was removed.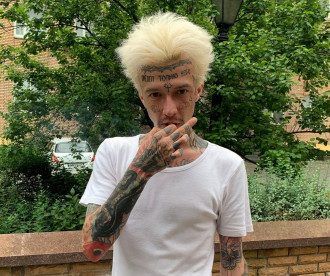 Photo:
Ruslan Onishchenko / Facebook R. Onishchenko