The sweatshirt, spotted amid the mob that stormed the U.S. Capitol, seemed designed to provoke fear.
"Camp Auschwitz," it read, along with the message "Work brings freedom" — a rough translation of the message that greeted Jewish prisoners at the infamous Nazi concentration camp.
The back of the shirt said "Staff."
A photo of the man wearing the sweatshirt was just one of the images of hateful symbols that have circulated from the mob, whose violence led to four deaths and wreaked havoc on Congress. Confederate flags and nooses were among the overt hate signs that the insurrection brought into the Capitol.
Other slogans — on flags, clothing or signs — were code for a gamut of conspiracy theories and extremist ideologies. Here's what you need to know about them and the far-right movements they represent.
QAnon slogans
Here are some of the QAnon symbols present in the Capitol on Wednesday.
"Q"
"Trust the Plan" logos were also visible in the Capitol, referring to the "plan" QAnon followers believe is happening.
Save the Children
Confederate flags and nooses
In one instance, after members of the mob started destroying camera equipment from The Associated Press, they made a noose out of the cords, according to BuzzFeed News reporter Paul McLeod:
Anti-government militia symbols
The Boogaloo movement, which aspires to start a second Civil War, gained prominence last year when its members showed up to anti-lockdown protests and racial justice marches. At least one man wearing a shirt advocating for a civil war was present at the Capitol, though it's unclear if he was an adherent of the Boogaloo Bois.
Other far-right symbols
Proud Boys
Kek Flags
Crusader crosses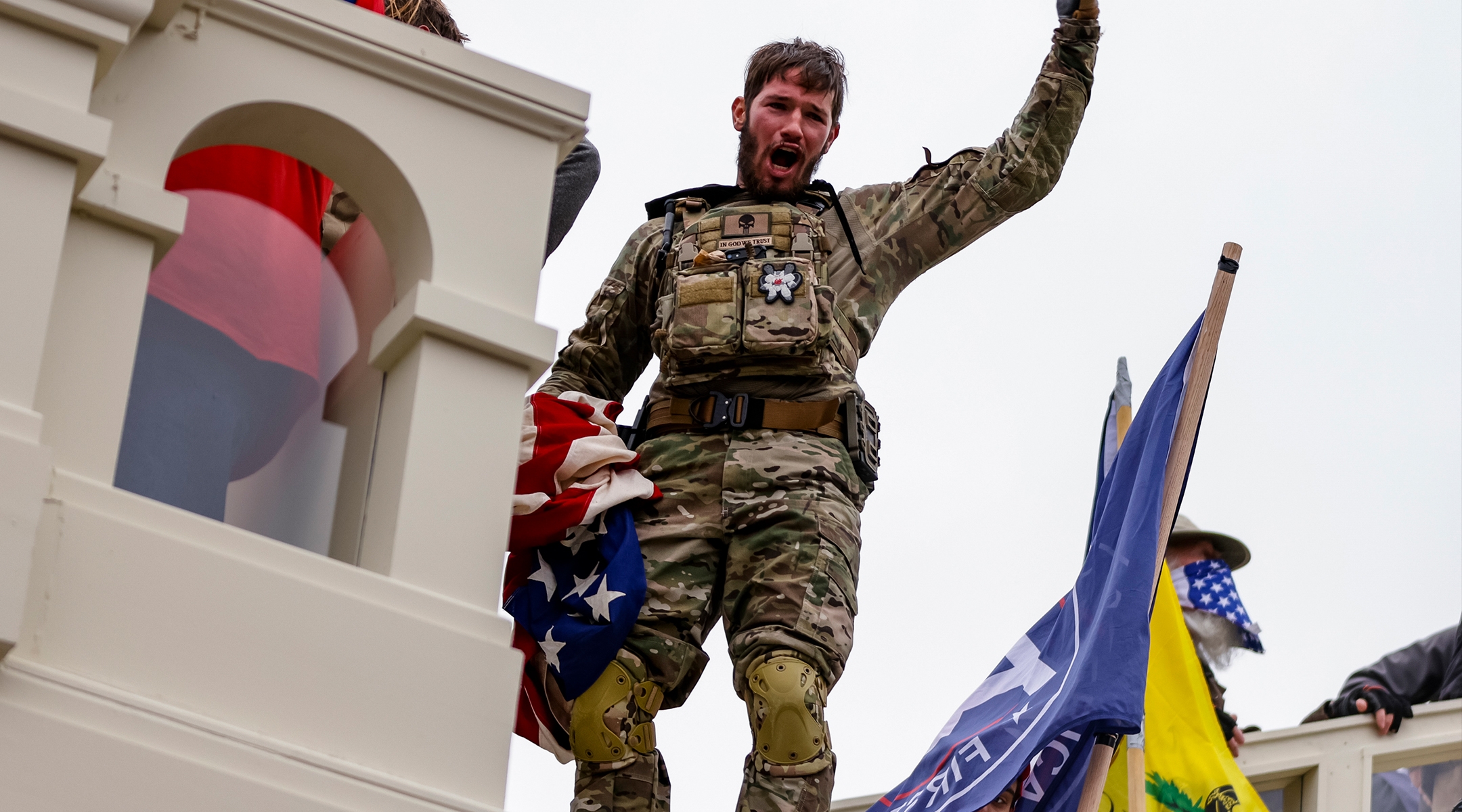 Intactivists
Wednesday's demonstration featured protesters carrying anti-circumcision signs reading "circumcision is the mark of the beast of satan" and "outlaw satan's circumcision."
Source: JTA