Rhyl - A war memorial in north Wales has been daubed with swastikas and "disgusting" antisemitic graffiti.
The graffiti was discovered on the Rhyl War Memorial on the seafront on Tuesday evening, said Richard Kendrick, of the Royal British Legion.
Mr Kendrick said the graffiti refers to the Holocaust and murdering Jews.
The memorial, which displays the names of 300 local service men and women who have died in combat since 1899, has now been repaired, Mr Kendrick said.
"I just think it's disgusting what has been written," Mr Kendrick added.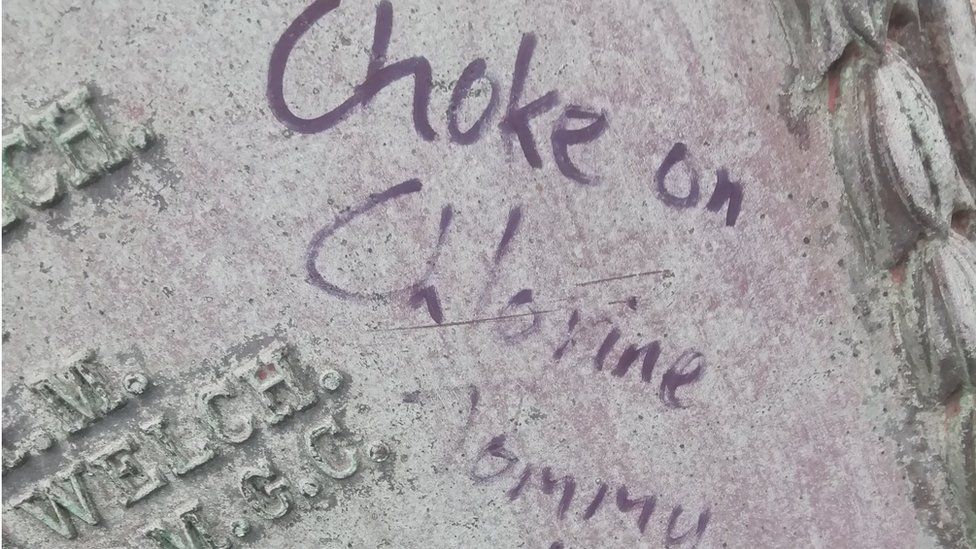 The graffiti refers to the murder of Jews in Nazi concentration camps / RICHARD KENDRICK
Poppy appeal organiser Mr Kendrick said he believed the graffiti, much of which is written in German, had been carefully planned and written by an adult rather than "mindless vandalism" by a child.
He said he was made aware of the graffiti by Rhyl councillor Brian Jones, and believed it happened on Monday evening or Tuesday morning.
"I have never seen anything like this before," Mr Kendrick added.
"Sometimes there's a bit of damage done to the flowers, but the stones have never been touched."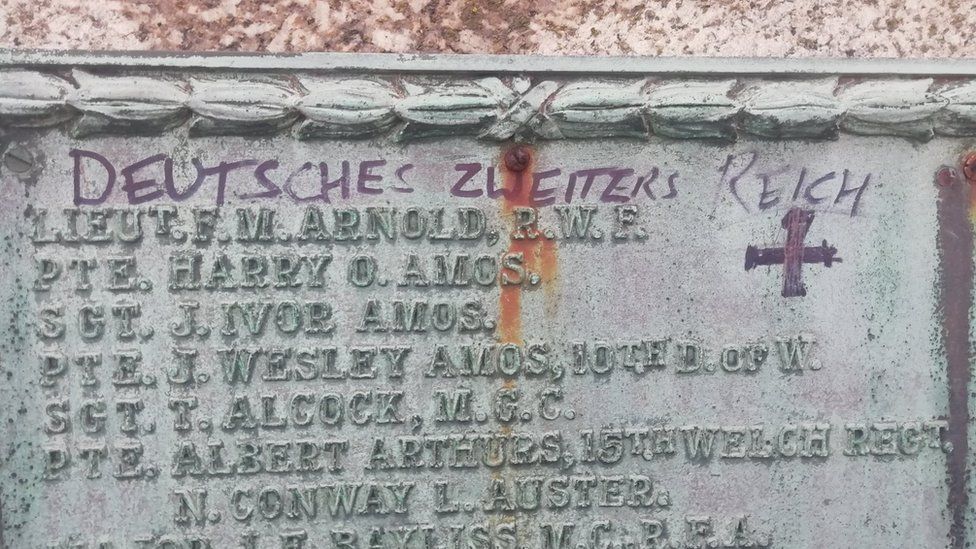 Many people had offered to clean the memorial, the Royal British Legion says / RICHARD KENDRICK

Mr Kendrick said he was grateful after "so many" people offered their help to clean the stones and plaque, but it had to be done professionally by council staff to avoid damaging the memorial.
North Wales Police said it was investigating and would be increasing patrols around the area. They appealed for witnesses to get in touch.
Source:
BBC
Photo: Rhyl War Memorial was daubed with a swastika and anti-Semitic graffiti, largely written in German / RICHARD KENDRICK