Twitter has suspended the account of a young antisemite extremist in Spain who attained prominence after making hateful and racist statements against Jews.
Despite strongly-worded protests about her message from several foreign embassies, the woman has also been interviewed today by two Spanish newspapers, La Razón and El Español.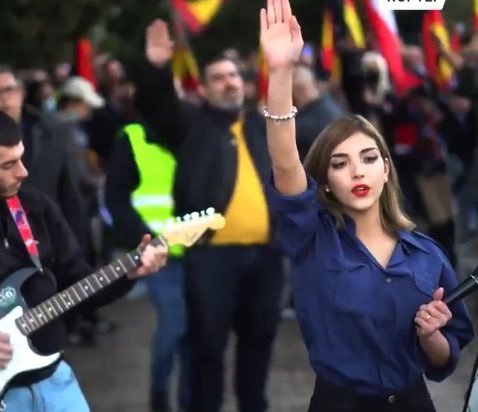 Isabel Medina Peralta
Isabel Medina Peralta, aged 18, was the
headline speaker at a tribute to Spain's World War Two fascist force, the Blue Division
, at the Almudena cemetery in Madrid this weekend. The words that public prosecutors have in the end decided to investigate, which she uttered, are: "It is our supreme obligation to fight for Spain and for a Europe which is now weak and liquidated by the enemy, the enemy that has always been the same, although wearing different masks: the Jew. Because there is nothing more precise than this statement: the Jew is to blame."