Paul Nicholas Miller
Fort Lauderdale, FL - The FBI conducted a raid Tuesday morning in Fort Lauderdale, Fla., and arrested a far-right knave who was known for collecting weapons, threatening violence, dressing like comic book character The Joker and making antisemitic comments.
According to the
South Florida Sun Sentinel
, the FBI's Joint Terrorism Task Force and a SWAT team busted Paul Miller, 32, for a 2018 charge of being a convicted felon in possession of a firearm. The FBI did not provide any other information.
However, Miller's social media accounts are peppered with threats of violence, videos of him holding guns and expressing hatred for Jewish people.
In one video, he claimed to be "trying to build" an army and expressed a desire to "gas" Jews.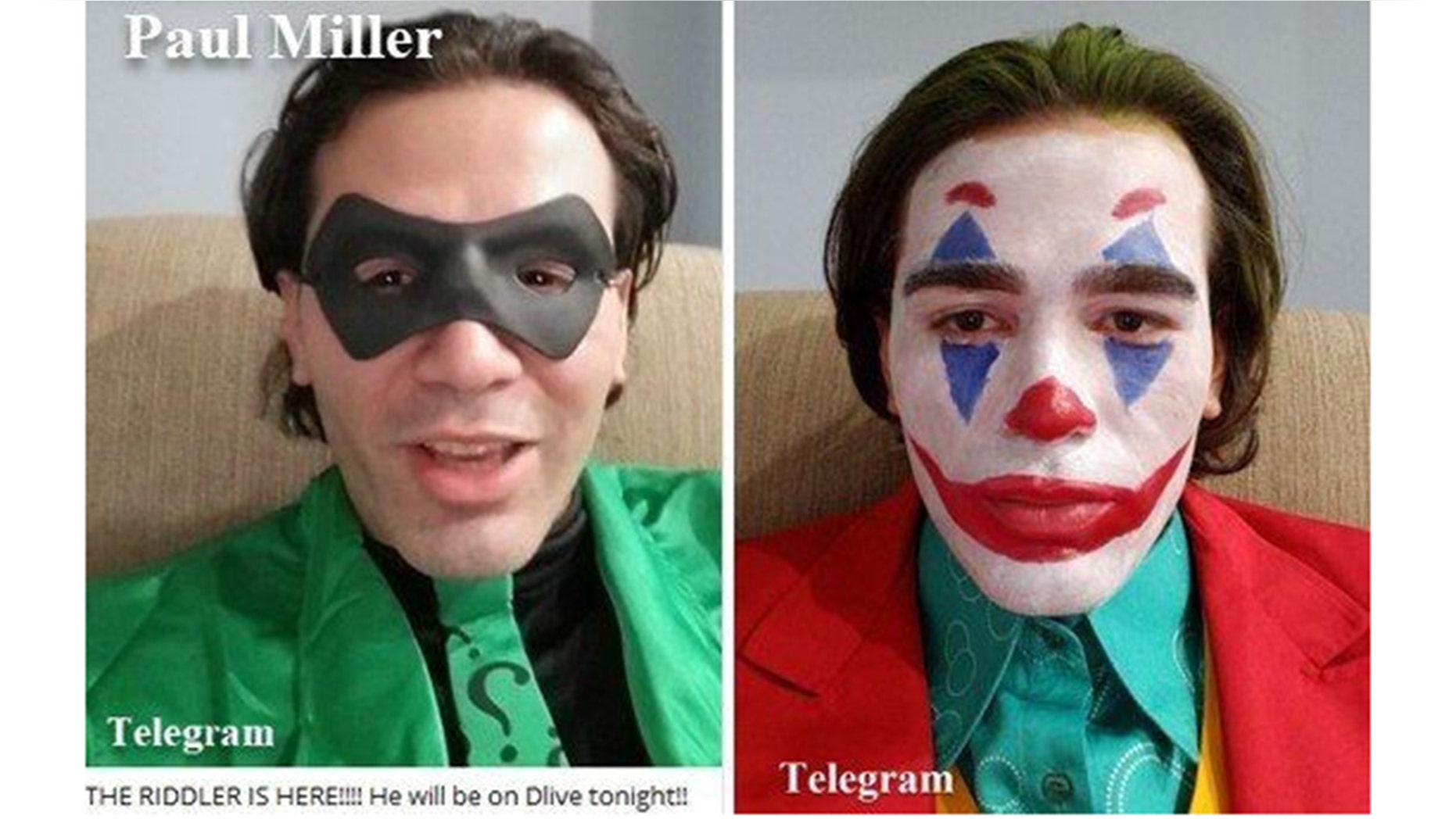 Miller was also known for trolling users on the video chatting platform Omegle.
The Anti-Defamation League
described him as "a Florida-based white supremacist from New Jersey, who regularly uses racial slurs and racist jokes while harassing Omegle users dressed as supervillain comic book characters The Riddler and The Joker."
Neighbors told the Sun Sentinel they saw FBI agents taking several boxes which appeared to contain guns out of the house.
According to federal law enforcement and Capitol Police, intel regarding
a conspiracy theory
claiming Donald Trump will return to power on March 4 is being taken seriously.
Miller faces a maximum penalty of 10 years if convicted of the gun charge.
Photo: Paul Nicholas Miller (Broward Sheriff's Office)