Münster and Bonn
- On Tuesday evening, police in Minster identified 13 suspects who reportedly set fire to the Israeli flag in front of the synagogue. In Bonn, police arrested three men in their 20s. In both cases, state security took over the investigation.
Münster said several witnesses called the police emergency number in the evening and announced that about 15 people were standing in front of the synagogue, shouting loudly and burning the Israeli flag. The synagogue was not damaged.
According to police, several people in Bonn were seen hitting stones at the entrance to the synagogue on Temple Street. Emergency services found the Israeli flag burned. Some glass in the front door of the synagogue was hit by stones.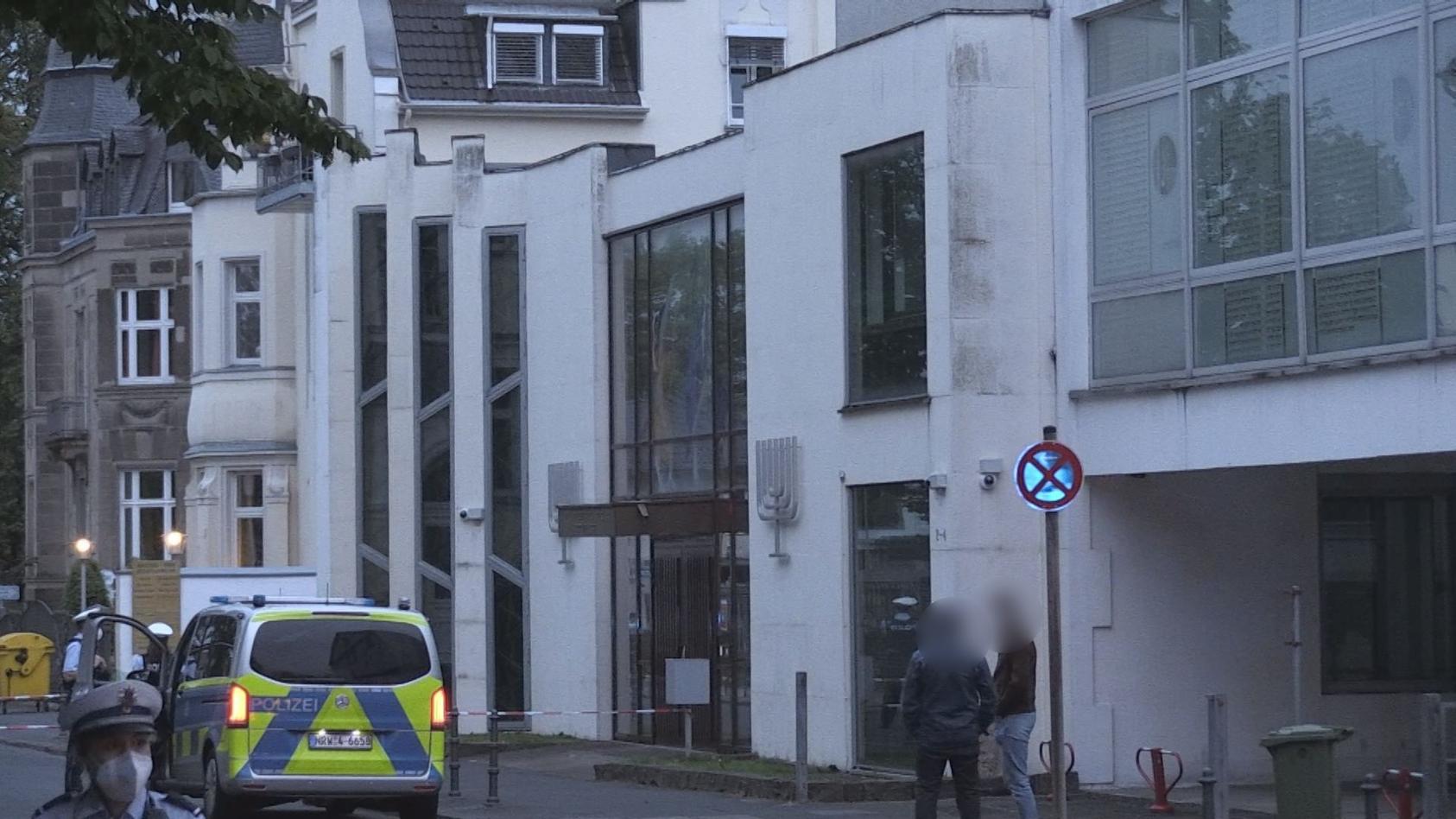 Israeli flags lit in front of the synagogue in Bonn