Cuijk
- The Jewish monument in Cuijk is covered with white paint and the text 'free Palestine'. It is unclear who is behind the action. The police say they are looking for witnesses.
The move appears to be linked to the conflict between Israel and Hamas in the Gaza Strip that started this week.
On the monument, which is bricked into the wall of the former synagogue in the Brabant town, is the text "between 1940 and 1945 they were removed from our midst because they were Jews".
The memorial contains the names of thirteen Jews from Cuijk, who were deported and murdered during the war. The monument was unveiled in May 1985.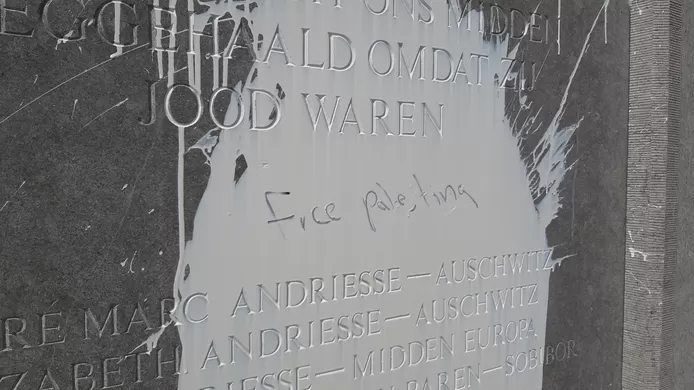 Source:
Netherlands new slive