Aravaca
- Mural and monolith dedicated in 2019 to Rosa Luxemburg (Jewish Polish-German Marxist, philosopher, economist, anti-war activist and revolutionary socialist) on the occasion of the centenary of her murder and this tribute coinciding with the 30th anniversary of the Urbanization in Aravaca (Madrid) that bears her name.
The inscription "Judía asesina" ("Killer Jew") was spray-painted on the mural, in addition to other inscriptions.
The monolith has been cleaned urgently although there are remains of paint stains.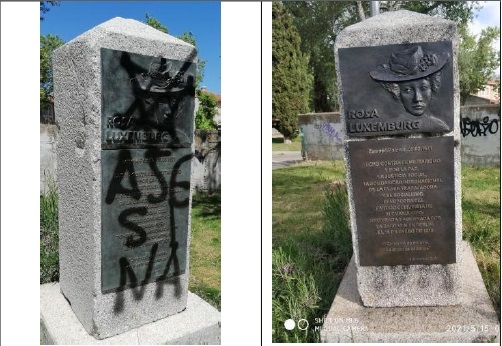 Source:
observatorioantisemitismo