Lissone
- Fabio Meroni, a right-wing Italian politician, known for his No Vax views, has caused a storm of controversy after referring to Milan life senator and Holocaust survivor Liliana Segre by the number tattooed onto her arm by the Nazis in the Auschwitz concentration camp.
Meroni, a Lega Nord councillor from Lissone in the northern Lombardia region, made a post on his Facebook page saying "All that was missing [in the vaccine debate] was her...75190".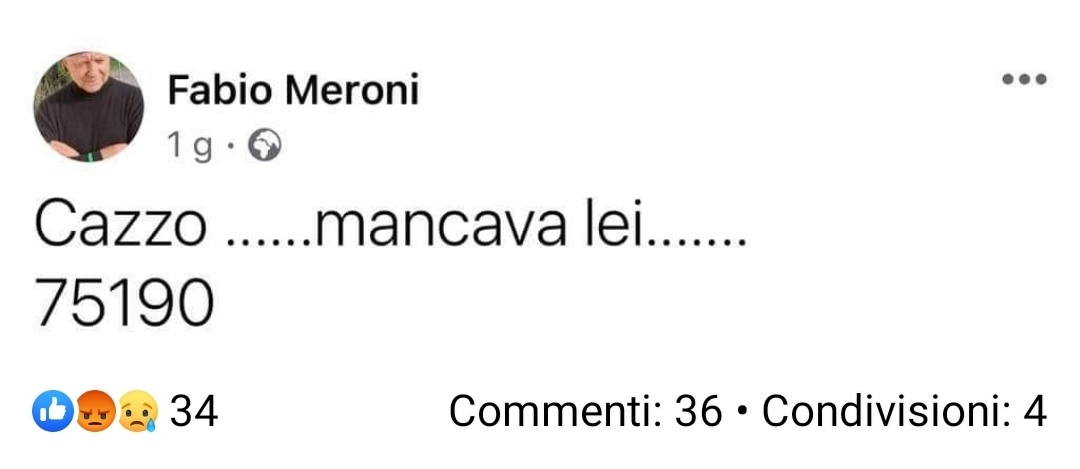 The post was removed after "horrified" Lissone councillors from the centre-left Partito Democratico called for an immediate public apology to the 91-year-old senator who was deported to Auschwitz when she was aged 13.
"The vulgar considerations of those who like councillor Fabio Meroni equate vaccinations with Nazi-fascism" - they wrote - "offend all people with historical awareness and a sense of humanity".
Meroni said initially that he did not appreciate Segre's assertion that vaccines were "the only way out of the pandemic", saying "she is not a doctor" and claiming that he used "that number instead of her name to avoid getting banned from Facebook."
However as the controversy grew Meroni later issued a public apology to Segre, saying: "In this climate of hatred, unfortunately, I too got involved and I tried to express my thoughts in a totally wrong way."